Baker Appoints North Andover Associate Justice Lawyer | Merrimack Valley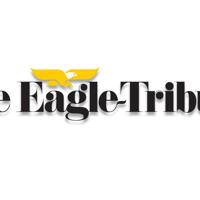 NORTH ANDOVER – Massachusetts Governor Charlie Baker on Wednesday announced the appointment of North Andover lawyer Camille F. Sarrouf, Jr. as associate judge of the Superior Court.
Sarrouf has over 25 years of legal experience in both the public and private sectors, according to Baker's announcement.
"Lawyer Sarrouf's vast courtroom experience, coupled with his dedication to charitable organizations, demonstrates that he has both the legal acumen and the appropriate temperament to sit on the Superior Court," said Baker. . "I am happy to submit this candidate to the Governor's Court. Advice for their opinion and consent.
Lieutenant Governor Karyn Polito said: "The wide variety of cases that lawyer Sarrouf has tried in criminal and civil courts has prepared him to serve fairly as an associate judge of the Superior Court. If this is confirmed, I am convinced that his expertise will be an asset in the Superior Court and in the Commonwealth.
The Superior Court, the trial court of general jurisdiction for Massachusetts, is committed to delivering high-quality justice in a timely and fair manner, consistent with the rule of law, as described in a statement. The court's 82 judges sit in 20 courthouses in 14 Commonwealth counties.
The Superior Court has jurisdiction at first instance in civil actions over $ 25,000 and in cases where equitable relief is sought.
He also has initial jurisdiction in actions, including labor disputes where an injunction is sought, exclusive power to summon courts for medical malpractice, appellate jurisdiction for certain administrative proceedings and may hold naturalization hearings. in any city or town.
The Superior Court also has exclusive jurisdiction at first instance for first degree murder cases and at trial for all other crimes.
Methuen firefighters participate in the challenge
METHUEN – Methuen firefighters Danielle Grenier and Derek Michienzi took part in the fourth annual BFit First Responder challenge on Sunday January 26 at the TD Garden.
This one-of-a-kind event invites first responders and the community to climb the garden for the benefit of the families of deceased first responders. Profits raised go to the charities of first responders.
In full firefighter gear, Methuen's two competitors ran all the stairs in the garden, as well as the halls from the bottom to the top of the arena.
The monthly meat raffle starts this weekend
LAWRENCE – The Lawrence Elks Lodge at 652 Andover Street, Lawrence, will be holding its monthly Meat Raffle on Saturday, February 15 starting at 1:30 p.m.
The group will have 12 packages for some lucky 3 card cover winners. Packages will include Sunday morning breakfast and a variety of meat products. The games cost $ 1 or $ 2 per card.
Come with your friends and family and enjoy a fun afternoon and maybe win some awesome prizes.
For more information, call 978-687 7274.
A museum to host school holiday workshops
HAVERHILL – The Buttonwoods Museum offers school vacation programs for children.
A Haverhill Inventors program is Tuesday, February 18, 10 a.m. to 1 p.m. Children ages 6 to 12 will learn about historical inventors like Alexander Graham Bell and Dr. James Nichols, learn a bit of chemistry, and create new inventions of their own.
A registration form is required for each child attending school. Space is limited. Register by February 13 by sending an email to programs@buttonwoods.org. The cost is $ 15 per child or $ 10 for members.
The Merry Merrimack History for Half Pints ​​program is also available Thursday, February 20, 10:30 am to 11:30 am This session is recommended for children 2 to 5 years old and their guardians.
Kids will learn about the Merrimack River using maps, stories and the location of the riverside museum.
The cost is $ 5 per child. The program is free for museum members. Register by February 18 by sending an email to programs@buttonwoods.org.
Visit online at buttonwoods.org.
Salem, NH Welcomes New Police Officer
SALEM, NH – Deputy Chief Constable Joel Dolan has announced the hiring of a new officer for the Salem Police Department.
Lauren Cormier was sworn in in her new role at the Salem Police Department Headquarters on Veterans Memorial Parkway Monday morning.
Cormier has been hired full time and hopes to begin the 16-week New Hampshire Police Academy program in May, pending acceptance.
"Constable Cormier has exemplified his dedication to law enforcement and has training and experience that will come in handy in his new role here in Salem," said Dolan. "We are delighted to welcome him to the department.
She recently worked as a security guard at Encore Boston Harbor in Everett, Massachusetts, and also worked as a security guard at North Shore Medical Center in Salem, Mass.
Cormier holds a BA in Criminal Justice Investigation from Salem State University and is trained in gun safety, cardiopulmonary resuscitation, automated external defibrillator, defensive tactics, management of aggressive behavior and as a first responder.