'Derby-centric' clothing designer returns to breathe new life into Sadler Gate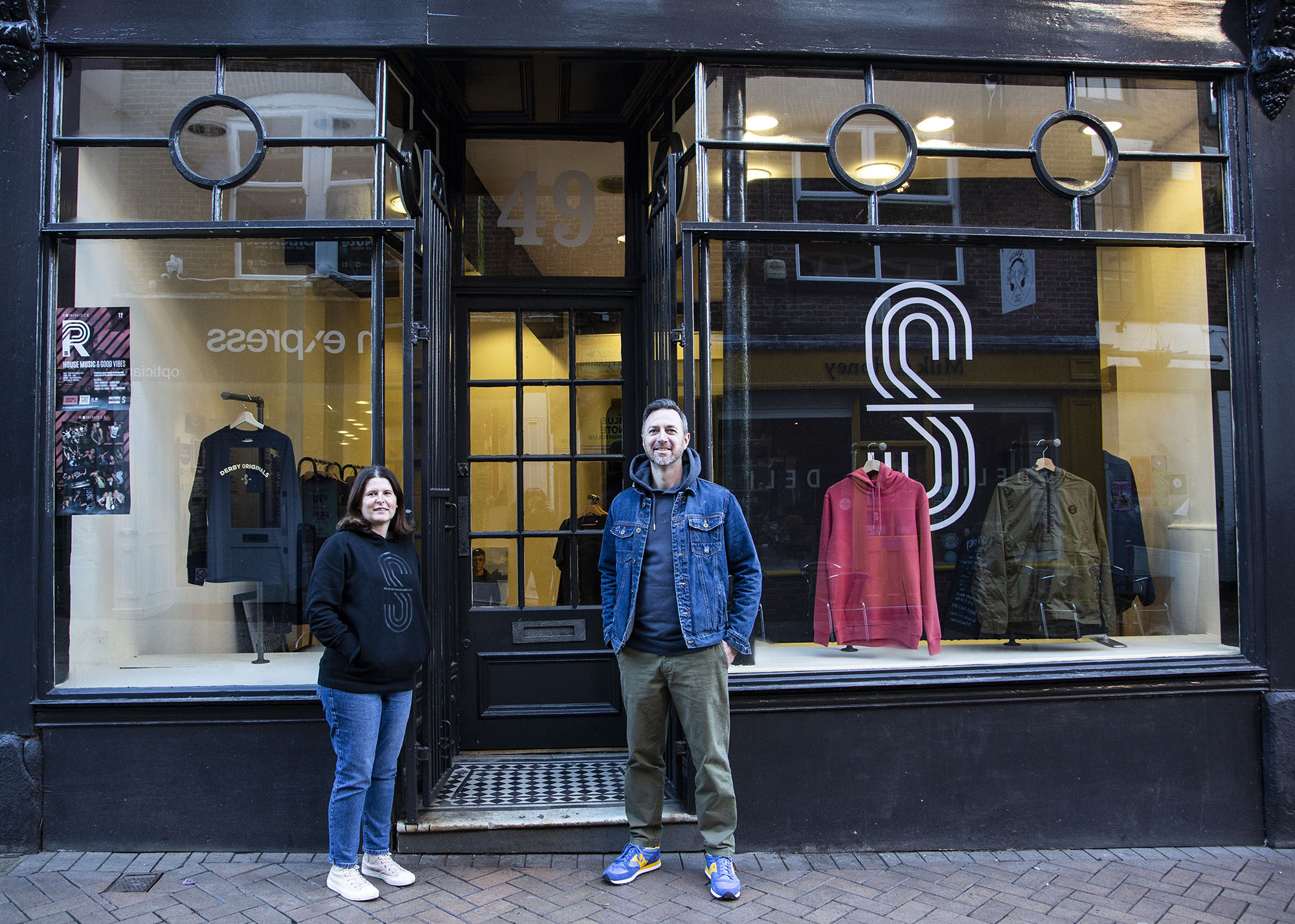 A Derby-based clothing designer has launched a new pop-up outlet on Sadler Gate in a bid to breathe new life into the iconic city center street.
Karl Shaw officially opened Mr. Shaw's House at number 49 on Saturday November 5th.
The premises are owned by Clowes Developments, which has a portfolio of high street retail units and a number of properties near St James' Street and The Strand.
Shaw previously showcased his "derby-centric" apparel at Sadler Gate in May.
From early 2023, the men's casual clothing store will also feature a craft beer and coffee bar, serving as a hub for the city's creatives by bringing music and fashion together under one roof.
Shaw said: "We want to bring Sadler Gate back to life. As a Derby heritage brand, we have the city deeply rooted in our DNA. As well as opening our retail store at number 49 where we will sell Mr Shaw clothing, we will use the space to generate a hub for creatives on the upper floors, a cafe and craft beer bar, retail space ephemeral and promote our 'Reminisce' musical evenings, designed to celebrate Derby's 90s musical culture.
Kevin McFarlane, Managing Partner at Clowes Developments, said: "As owners of several commercial properties in Derby city centre, Clowes recognizes its responsibility to help regenerate the city. We have worked with the Council and invested parties such as Marketing Derby over the past year to provide improved premises for start-ups and continue to improve the aesthetics of some of our most tired properties. Our goal is to encourage occupiers and promote greater footfall in the area.
"We are delighted to welcome Karl Shaw back to one of our properties in Sadler Gate. Our vision and aspirations for Derby are aligned and we wish him the best in his business.
Shaw started a graphic design company, Silver Birch Creative, in 2008, and says her clothes have "evolved from the same philosophy".
He added, "When I started, Mr. Shaw was a great way to get my creative juices flowing; freed from commercial and customer constraints. I had often thought about developing a clothing brand because fashion is a big passion for me and I can't deny the buzz of knowing someone would wear my brand…a living, breathing identity. I am delighted to combine this with my passion for Derby as we open Mr Shaw House and combine our love for fashion, music, creativity, craft beer and coffee in one place!