HUB-Robeson Center Galleries Appoints New Curator and Senior Gallery Director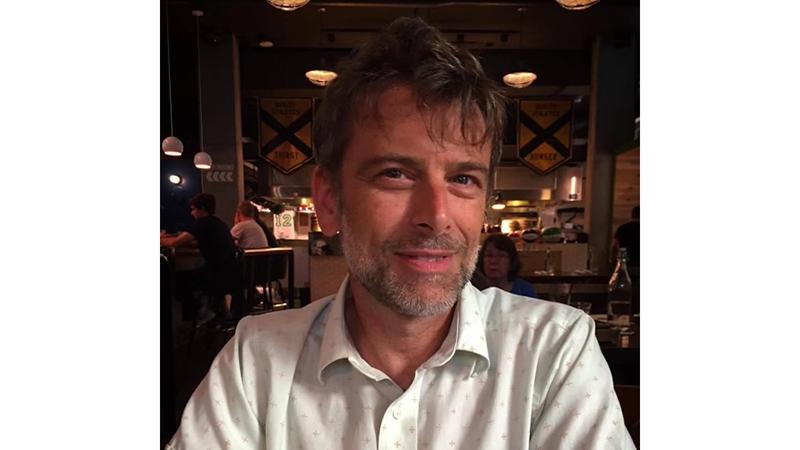 UNIVERSITY PARK, Pennsylvania — After working out of state for most of his career, Robert Sparrow Jones is returning to his Pennsylvania roots to become the new curator and senior director of HUB-Robeson Galleries in Penn State.
Jones joins the HUB-Robeson Galleries after serving as Executive Director and Curator of Collections at the Lane Motor Museum in Nashville, Tennessee, for more than three years.
"The HUB-Robeson galleries, and the HUB-Robeson center as a whole, exceeded all my expectations. As an inclusive practitioner in the field of art galleries and education, I have responded strongly to the HUB-Robeson Center's values ​​of diversity, inclusion, equity and the transformative powers of art" , said Jones. "I believe in facilitating arts-based programming for campus and community participation, as it initiates social connections and positively influences local and global conditions. I have witnessed this before and can imagine the emotional growth these exhibits and programs can foster here.
Prior to the Lane Motor Museum, Jones worked as assistant director of exhibits at the Tennessee State Museum. He has held several positions at various galleries in Tacoma, Washington, including exhibition curator at the Washington State History Museum, gallery director for the Commencement Art Gallery, exhibition contractor at the Tacoma Art Museum, and exhibition designer at the Museum of Glass. .
Jones also has experience teaching painting and drawing at NOVA Southeastern University, Piedmont College, Towson University, and the Maryland Institute of College Art. In 2014 he was selected to be glass artist Dale Chihuly's assistant in Seattle to develop a new body of glass work titled "Glass on Glass".
"We are thrilled to have Robert join us as he leads our Visual Arts program for student affairs," said Mary Edgington, Senior Director of the HUB-Robeson Center. "His extensive background in the arts brings a unique perspective and vision as we continue to develop and grow the visual arts program in the HUB and beyond. His work as an artist, curator, educator, producer and technician will provide exciting and thought-provoking conversations as we continue to provide an impactful and educational experience for our students and our community.
Jones succeeds Lindsey Landfried, an artist, curator, arts advocate and Penn State alumnus who was named Curator and Senior Director of HUB-Robeson Gallery in August 2018. Landfried now works as Associate Director for Advancement of the Arts at the Penn State Center for the Performing Arts.
"Over the past few years, Lindsey has provided vision and direction that has expanded the visual arts curriculum in the HUB and across campus and increased our students' engagement in this area," said Edgington. "We are forever grateful for all she has done for our students during this time and are thrilled that she is still contributing to the arts at Penn State."
The HUB-Robeson Galleries, a unit of student affairs at Penn State, coordinates and hosts exhibitions of contemporary visual art by student, emerging, and professional artists. Galleries bring in artists from across the country who work in a variety of art forms. Working to advance diversity, equity, expression and access in all their forms, inclusion is a priority and a core strength of the galleries' public service mission.