Manager, Children's Choir – Job posting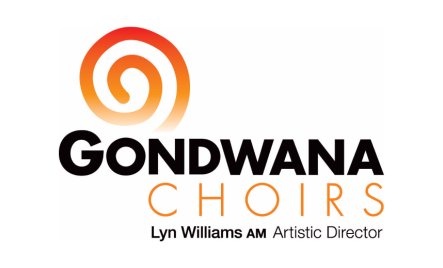 Gondwana Choirs, Australia's leading youth choral training and performance organization, is looking to welcome a dynamic new member as Principal of the Sydney Children's Choir.
The Sydney Children's Choir (SCC) forms an important part of the Gondwana Choirs, which also includes the Gondwana National Choirs, Marliya and the Gondwana Indigenous Children's Choir. The position of Sydney Children's Choir Manager is responsible for logistical and operational matters related to the SCC program and its choristers, including supervising rehearsals, performances, recordings, volunteer supervisors, camps and tours.
Reports to Artistic Director and General Manager
Direct reports Sydney Children's Choir Coordinator
Salary $80,000 plus 10.5% superannuation
Working hours 37.5 hours per week including some evenings and weekends
The duration of the contract 3 years including 3 months of trial
How to register Submit your CV and a cover letter of no more than two pages that meets the criteria for the position, detailing your suitability based on your skills and experience. Please include contact details for two references, who will not be contacted without the consent of the preferred candidate(s).
Closing of applications 5:00 p.m. Wednesday, October 12, 2022
Submit to Louisa O'Toole, Executive Director, louisa.otoole@gondwana.org.au
Download the Candidate File here
ESSENTIAL TO THE ROLE
Being a member of the Gondwana team means that you are passionate about developing musical potential in young people, that you thrive in a busy environment, that you have strong communication and management skills, and that you enjoy working in collaboration and with respect with people throughout the organization – the most important. our choristers.
MAIN RESPONSIBILITIES
Supervise the management of SCC choristers:
• Work with the Artistic Director, Executive Director and Associate Artistic Director to deliver the Sydney Children's Choir's annual program of rehearsals, camps, performances and events
• Maintain a safe and enjoyable learning and performance environment
• Ensure all volunteer supervisors are licensed to work with children and support ongoing training on Gondwana child safety policies for all staff and volunteers.
Manage the SCC program:
• Design the weekly schedule of the annual CSC program
• Communicate with families regarding absences from rehearsals, chorister problems, withdrawals
• Facilitate the application and evaluation of SCC scholarships
• Allow the artistic team to complete the placement of the choristers
• Keep chorister manuals up to date to ensure procedures and expectations are clearly explained to choristers and families
• Contribute to the development of risk management plans for all activities.
Recruitment:
• Work with the Marketing Coordinator to achieve recruitment goals by contributing to the development of recruitment campaigns and events.
Rehearsals and performances:
• Ensure duty of care is maintained at the highest level, including coordination of volunteer supervisors
• Ensure rehearsal rooms are set up to professional standards in a timely manner
• Organize all logistics for choristers during performances and request availability for additional performances
• Ensure that all applicable performances comply with the Office of the Children's Guardian by liaising with their office and presenters
• Contribute to the operations staff roster so that all rehearsals and performances are covered and shared evenly across the operations team, ensuring that no staff member (including oneself) accumulates too much replacement time.
Camps:
• Maintain duty of care in an overnight residential setting, including coordination of volunteer supervisors
• Manage all arrangements with camp sites
• Design rehearsal schedules with artistic staff
Visits:
• Ensure that all chorister logistics for CSC NSW regional, national and international tours (travel (flights, ground transfers, accommodation) are organised.
SELECTION CRITERIA
Essential
• Strong logistics skills
• Strong interpersonal skills – includes effective relationship building, excellent communication skills, and consistent and proactive problem solving
• Understanding and interest in choirs and classical music
• Excellent with children
• Proven ability to prioritize a high workload and juggle competing demands, with excellent attention to detail
• Demonstrated proficiency in the Microsoft Office suite including Excel and Word and ability to use a Customer Relationship Management system
• Ability to work independently and with initiative while being an integral part of a team
• Ability to manage direct reports
• Excellent written and spoken English.
Please note that the role regularly involves physical labor, including setting up and setting up rehearsal and performance spaces, moving equipment and assisting with running concerts and daytime events same.
This position involves irregular work schedules (evening concerts, weekend camps, etc.).
Desirable
• Full driving license
• Previous experience in an administrative or communications role within a performing arts organization or school/educational organization.
Working with children
• This job involves working with children
• A check of working with children will be carried out for all preferred candidates.