Tilney Smith & Williamson, the wealth management and professional services group rebranding itself as Evelyn Partners this summer, has bolstered its corporate services offering in Birmingham with senior appointments in its professional services business.
Steve Hale joins the firm as an audit partner and Paul Twist becomes a managing partner specializing in tax and employee share ownership plans.
Meanwhile, Annabel Mason has been promoted to director of the corporate tax team.
The appointments come as the group's wealth management and professional services teams in Birmingham will soon move into new offices at the city's landmark 103 Colmore Row.
Tilney Smith & Williamson's new office in Birmingham will accommodate approximately 170 people.
Hale joins Tilney Smith & Williamson from BDO where he spent nine years as an audit partner and has a strong focus on the West Midlands market. Prior to BDO, he worked at PwC, most recently as a director.
Twist also joins the BDO group where he spent five years as an associate director focusing on employment tax and equity plans. Before that he worked for Grant Thornton and HMRC.
Mason joined the corporate tax team at Tilney Smith & Williamson in September 2020. She provides practical and commercial tax solutions and specializes in transaction-based work, including reorganizations, management buyouts and business sales. She also has extensive experience in the area of ​​stamp duties and property taxes.
Stephen Drew, Regional Managing Partner of Professional Services at Tilney Smith & Williamson in Birmingham, said: "Steve and Paul are joining our Professional Services team in Birmingham at an exciting time for the business as we soon move into our new iconic offices. at 103 Colmore Road and prepare to rebrand to Evelyn Partners this summer. We have ambitious plans to grow our team to keep pace with the demand we are seeing from high quality family businesses and their private interests across the Midlands. Steve and Paul both bring extensive business services experience and their appointments are part of our commitment to continue investing in the region. I also want to congratulate Annabel on her well-deserved promotion to director.
:::
Law firm mfg Solicitors has announced ten promotions, including five new partners and two senior partners.
Residential real estate specialist Javed Ahmed is promoted to partner and will continue to lead the company's residential transfer team. In the same division, Nichola Wilson also becomes a partner.
Family law expert Rupinder Nandra has also been promoted to partner, alongside Lisa Morrison in the firm's commercial property department, and trusts and estates lawyer in the private client team, Tom Evans.
mfg also announced two senior partner promotions to its award-winning agriculture and rural affairs team who look after the interests of farmers, landowners and rural businesses – with highly respected lawyers Tom Bell and Hannah Taylor being promoted .
Meanwhile, the firm has also confirmed that wills and estates specialist Ellie Newman, corporate lawyer Matt Allen and litigation expert Stephanie Rushfirth have each been promoted to partner level.
Maynard Burton, partner and president of mfg Solicitors, said, "We are growing in a variety of areas with more and more people and businesses looking to us for professional advice. That means we only have to have the best teams in place, so I'm delighted with these latest promotions across a wide range of expertise.
"To see five extremely experienced lawyers become partners is another proud moment for us and they will prove to be superb appointments in the months and years to come.
"Meanwhile, the fact that many more rising stars are coming forward to become senior associates and associates shows that we are well prepared for the future in a number of specialties."
:::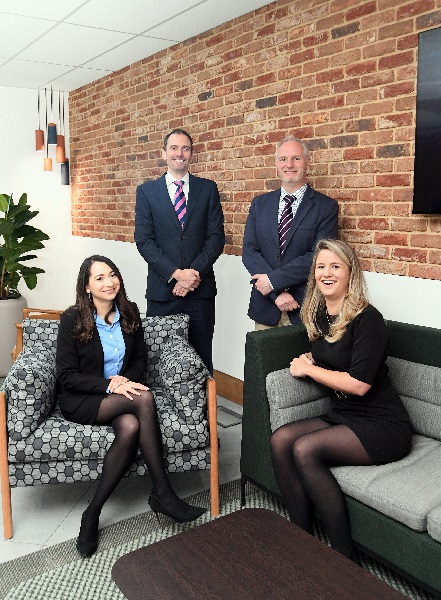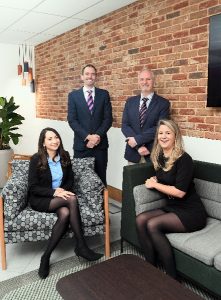 L&Q Estates, based in Warwick, has appointed Kathryn Hemingway and Jonny Dodd as associate land directors, while Natasha Brand has been promoted to strategic senior land manager.
The appointments are part of a growth plan for the 45 members of L&Q Estates who moved into the new headquarters at Hyperion House in Tachbrook Park earlier this year.
Hemingway began his career by joining the Cushman & Wakefield graduate training program in Birmingham, which gave him the opportunity to gain experience in a wide range of surveying roles.
She then moved to IM Land in Solihull to focus on strategic land where she worked across the country until landing her new role at L&Q Estates.
Dodd will be responsible for the South West, an area he knows well having started his career in real estate more than 23 years ago.
During this time, he has worked in a wide variety of residential and development agency roles, and has built longstanding relationships with property owners, agents and other industry professionals.
Brand was promoted to strategic land manager after joining L&Q Estates from a South West land agency in 2018 and will have responsibility for South East England.
Adrian Clack, land director at L&Q Estates, said the new land team would focus on finding land with development potential across the UK.
He said: "We are delighted to welcome Kathryn and Jonny to the team and I would also like to congratulate Natasha on her well-deserved promotion.
"We have an experienced team who are always listening to landowners and agents because we know that for many leaving a lasting legacy is really important.
"The move to our new headquarters in Warwick earlier this year emphasizes the direction of the business as we seek to grow an already very successful business."
:::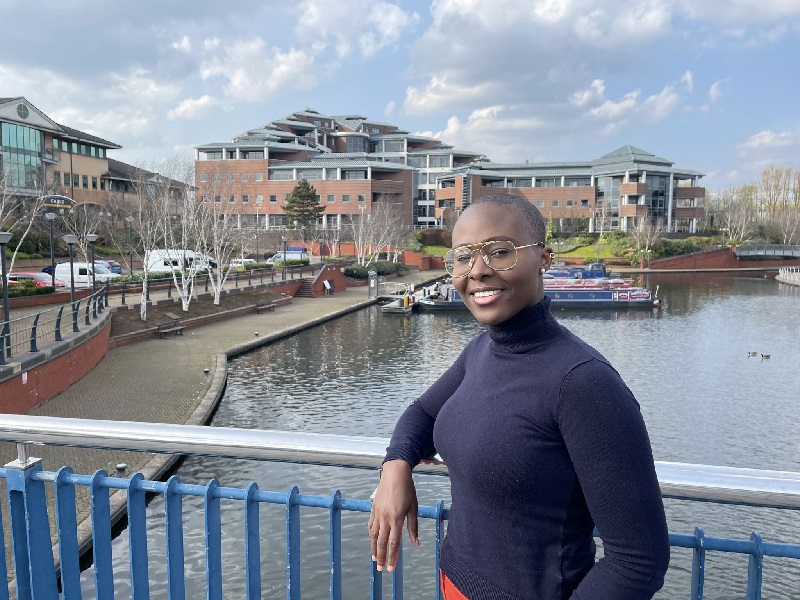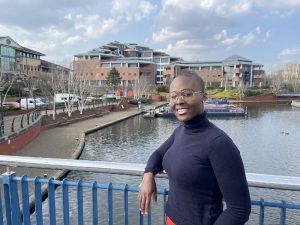 West Midlands construction consultancy Feasibility has welcomed Kadi Ouattara to its team as an apprentice quantity surveyor.
She joins the company in her third year of apprenticeship as a Chartered Quantity Surveyor from the University of Wolverhampton, allowing her to learn while earning and gaining experience in a working environment.
Supported by her academic tutor and skills coach through the degree apprenticeship program, Ouattara studies contracts, site construction work and project control, while gaining experience working with the team, clients company and a range of construction professionals and operators.
She joins Feasibility trainee quantity surveyor Elliot Walker-Drew, who joined the company before starting his own college degree and is now in his second year.
Ouattara said: "I have always had a great interest in the built environment and this course gave me a foothold in this industry. It was the best choice for me because I am part of a team that facilitates my learning, encourages me and helps me gain professional experience while being able to earn money to support my family. .
Feasibility Director Seb Rose said, "We are delighted to welcome Kadi to the family and provide her with the opportunity to grow both professionally and academically. She is already fully immersed in a number of projects and is proving to be a fantastic member of the team. It is vital for companies like ours to support learning-based development in our industry, helping future generations develop the skills needed to keep the industry moving forward.