Purchased, built and rented in less than a year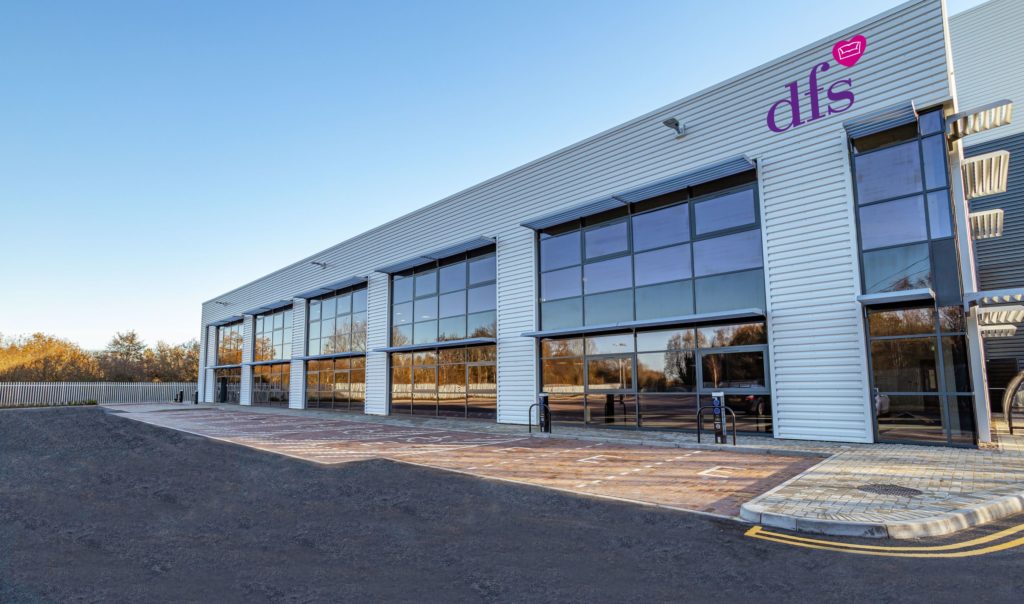 DFS Furniture has taken possession of Panattoni's speculatively built 170,000 square foot warehouse on the former Benthalls warehouse site in Farnborough less than a year after it was acquired by the developer.
In just 11 months, Panattoni purchased the site, developed the logistics facility and leased the entire unit to DFS Furniture on a long-term lease.
Commenting on the project, Alex Mitchell, Development Partner at Panattoni, said: "Letting the speculatively developed Farnborough 170 to DFS Furniture in such a short period of time, from our purchase of the land to the development of the facility, is indicative of the strong demand we're experiencing from tenants for immediately available logistics space justifies our commitment to a speculative development program in the UK".
The Panattoni Farnborough 170 has been built with a BREEAM rating of "Very Good" and an EPC rating of "A" with low carbon emissions in mind, using technologies such as roof-mounted monocrystalline photovoltaic panels and thermal solar panels. It also has a clear interior height of 15 m, 12 dock and nine-level access doors and up to 2.5 MVA of power.
In 2017, Panattoni made a UK-wide commitment to speculatively develop more than 3 million square feet of space per year, buying new sites and immediately committing to development. Panattoni is currently speculatively developing 5 million square feet per year, on average, to meet increasing occupant demand for space.
The rental agents for the project were DTRE and Savills. DFS was advised by Savills.